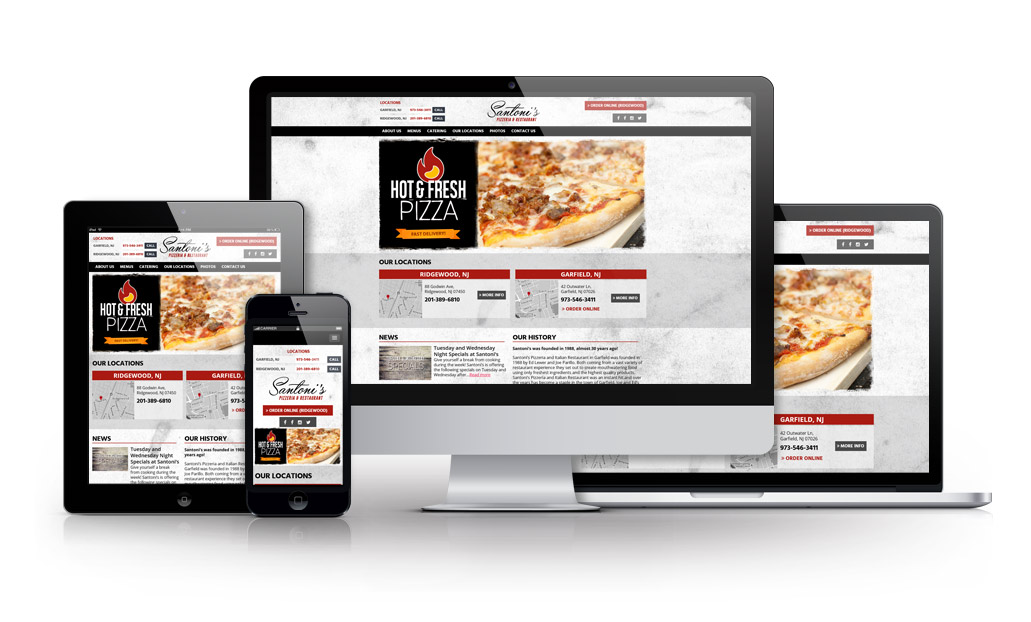 Santoni's Pizza and Italian Restaurant is proud to unveil our NEW and IMPROVED website. Our new website is more user friendly, accessible with mobile phones and tablets, and reflects the Santoni's brand moving forward.
Be sure to join our mailing list to receive announcements and news about Santoni's Pizza including specials and exclusive discounts.
Thanks for visiting and feel free to drop us some feedback. We would love to hear from you.